Registration Website
The registration site for this year's Ignite Journalism University consisted of a variety of components. From a coming soon landing page that advertised registration, to a series alternate home pages to accommodate registration, uploads and updates during the event, and a post-event "thank you" with a survey link and countdown for next year.

From site architecture, to creative direction—this was a massive upgrade from the static site used previously.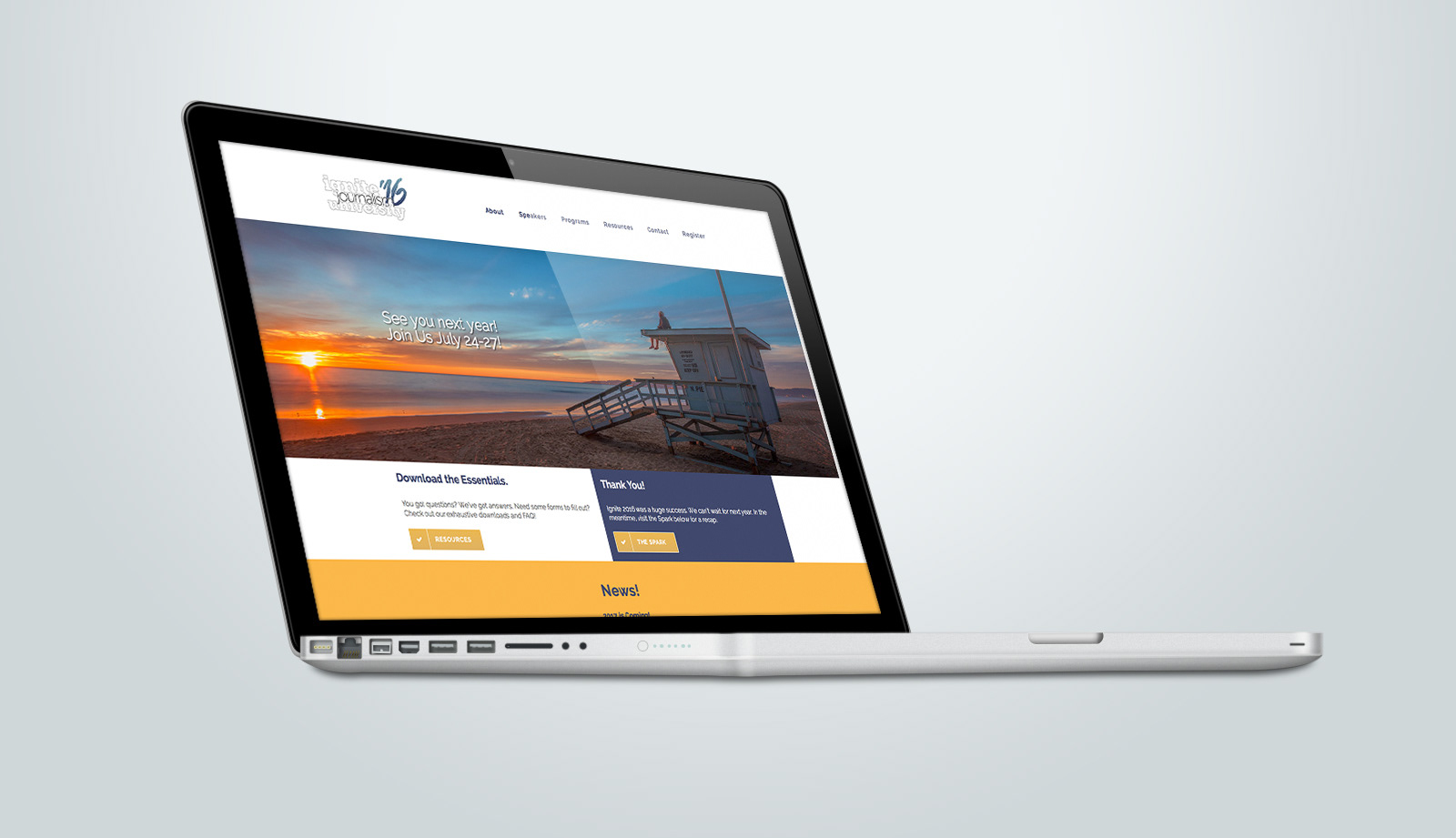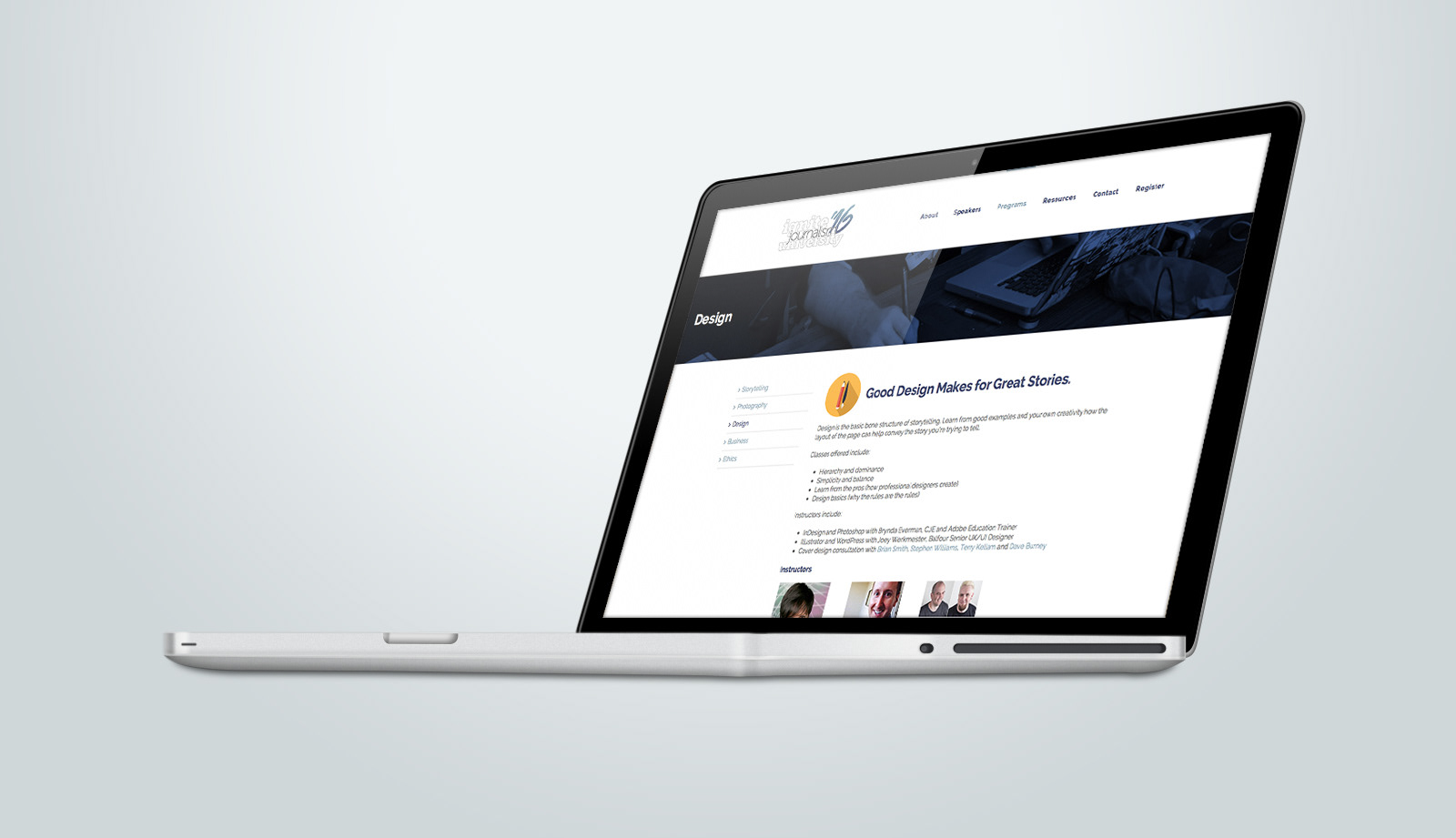 Direct Mail Registration Announcement
Previous mailers were slightly smaller and visually crowded. This new direction increased the size of the postcard and blocked the content into easy-to-read areas of relevant information.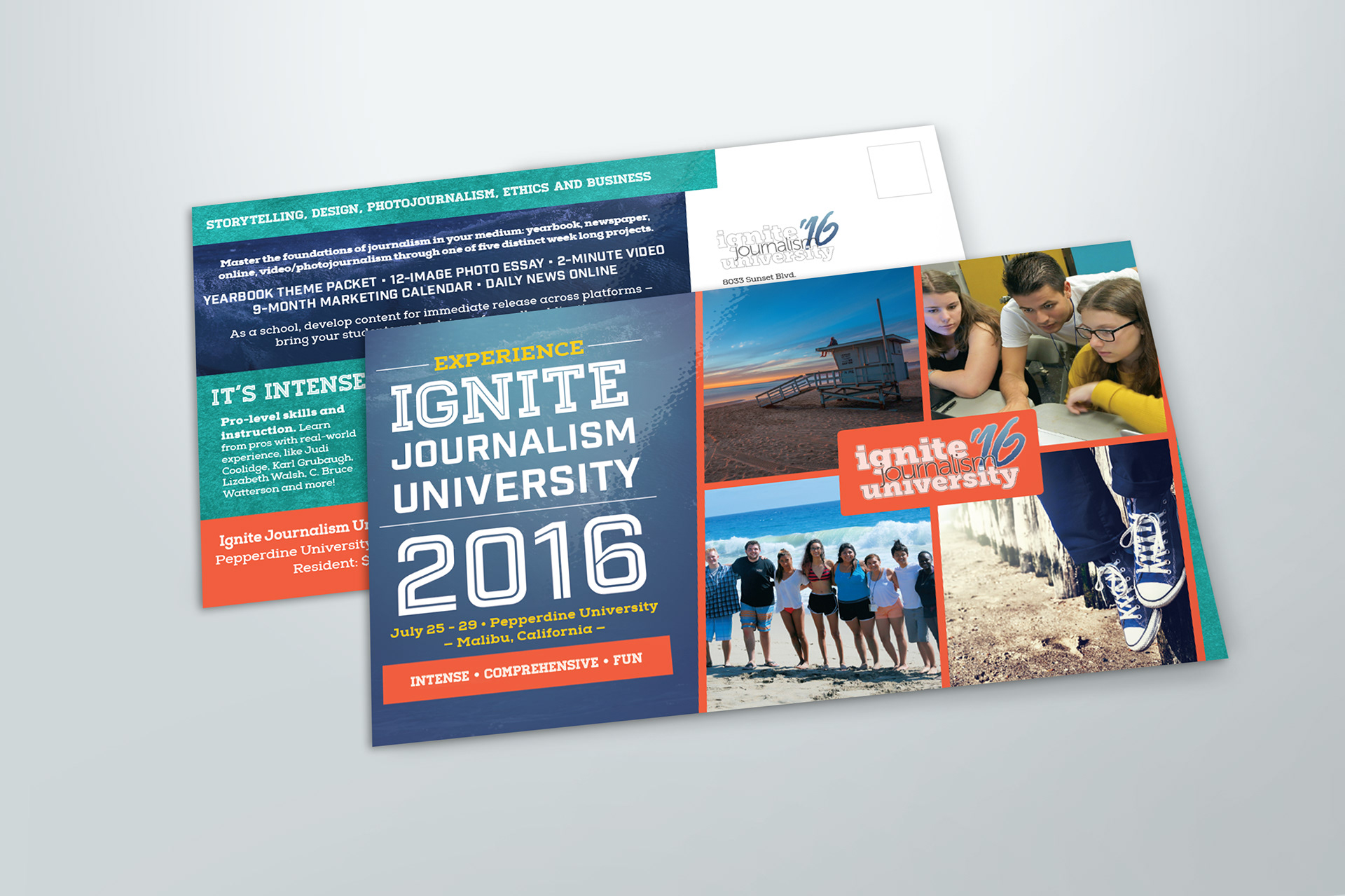 On-Site Banners
A series of pop-up banners were developed to highlight the five core areas of the workshop (Design, Photography, Storytelling, Business, Ethics) with a sixth acting as a brand development piece.