This Wenzel Creative project for Stripes Convenient Stores went through many iterations as outlined below. Ultimately, as the scope shifted to a true energy drink product, the design evolved. A clean, simple direction was developed to contrast with the busier packaging in the energy market segment. Production costs were kept low by minimizing the number of inks per SKU. The Zero and Blue Zero products use two inks, the original flavor uses three. All designs knock out the "Q" logo element to reveal it in aluminum. Creating a distinct, eye-catching contrast at the shelf level. 7-Eleven acquired the brand in 2019. Scroll down to view the evolution of this project.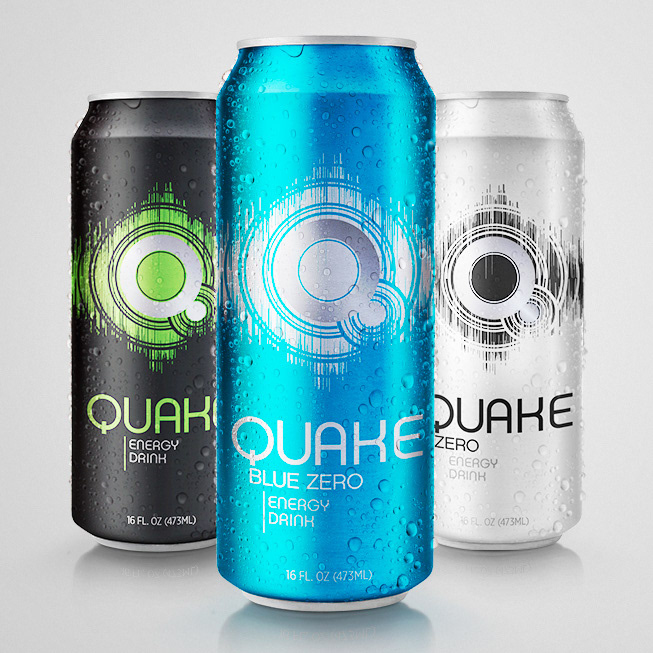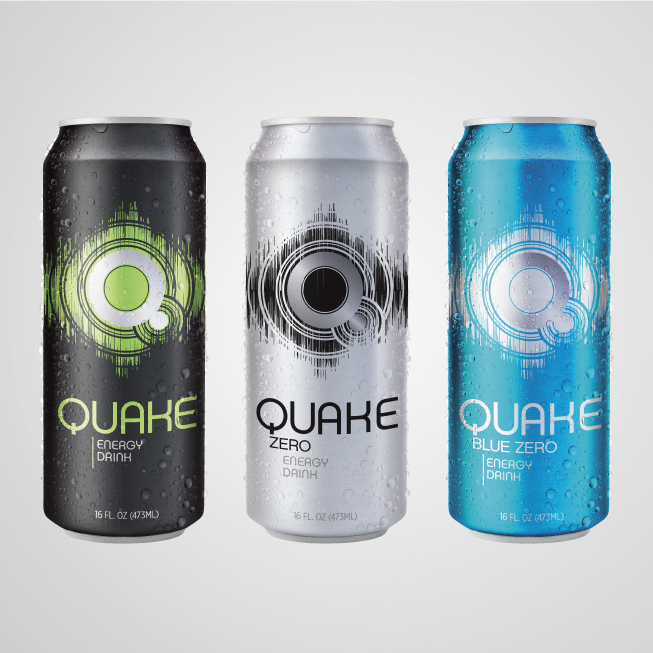 These initial concepts were developed for a Tea + Lemonade Energy Drink. A fair amount of my research was based on the Richter Scale and the variety of ways to visualize the name while keeping the design clean and cost-effective. A few of these ideas never made the cut - some were too busy.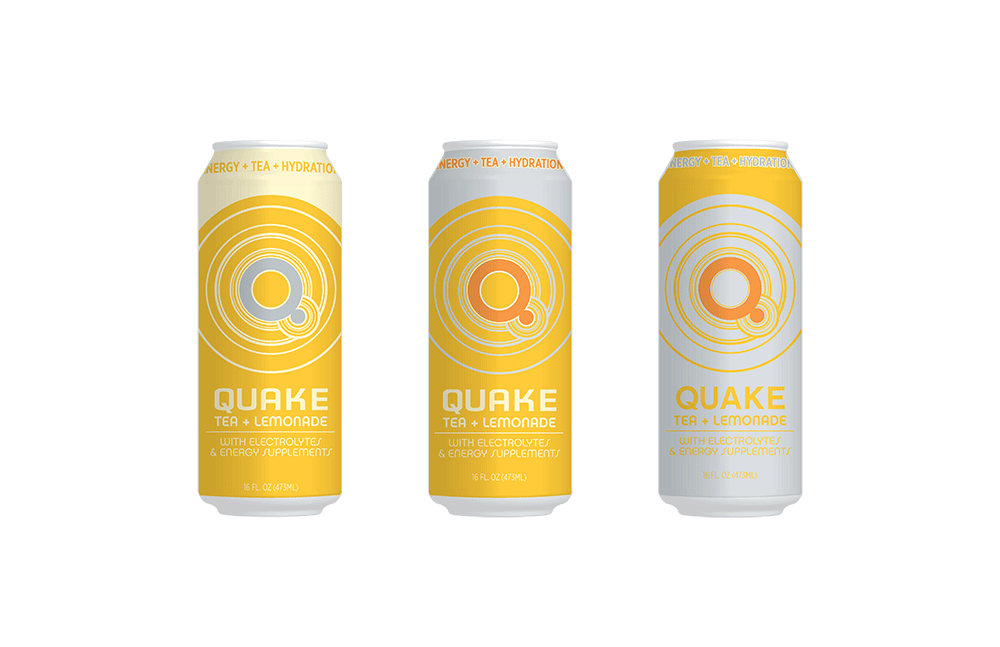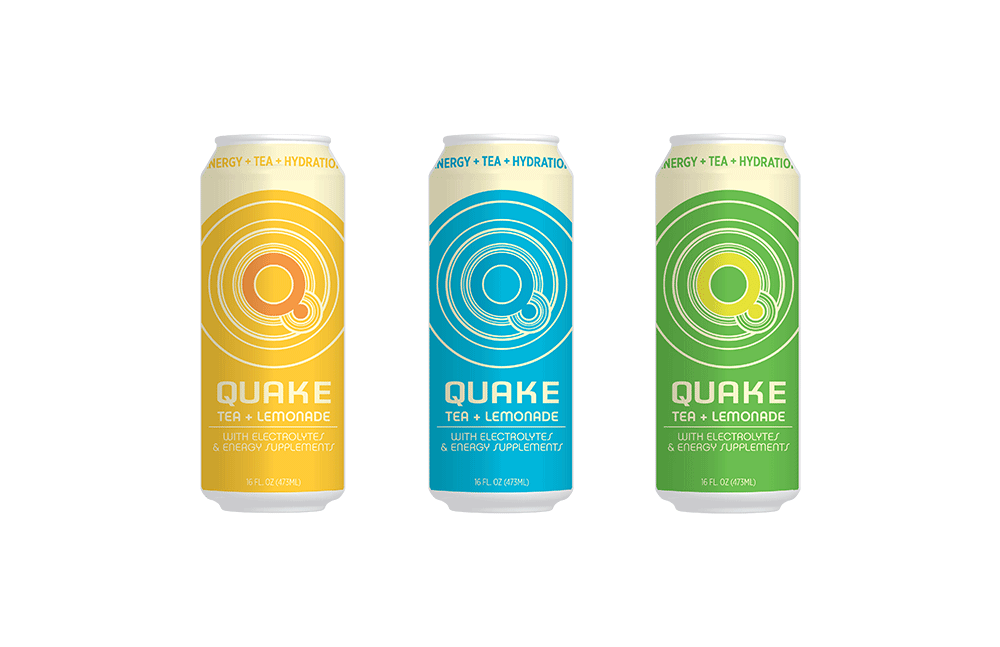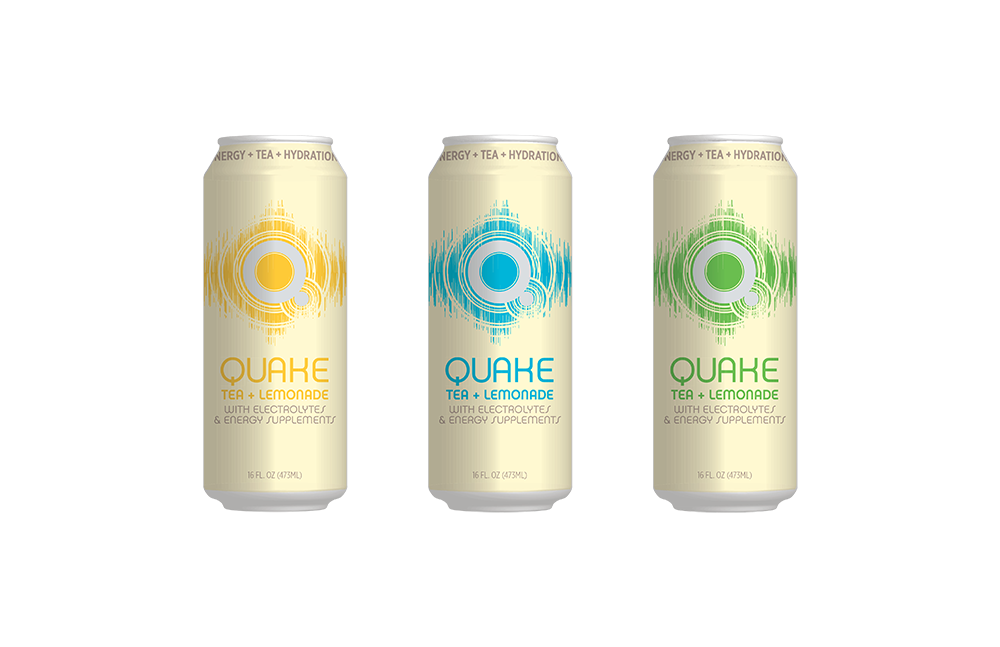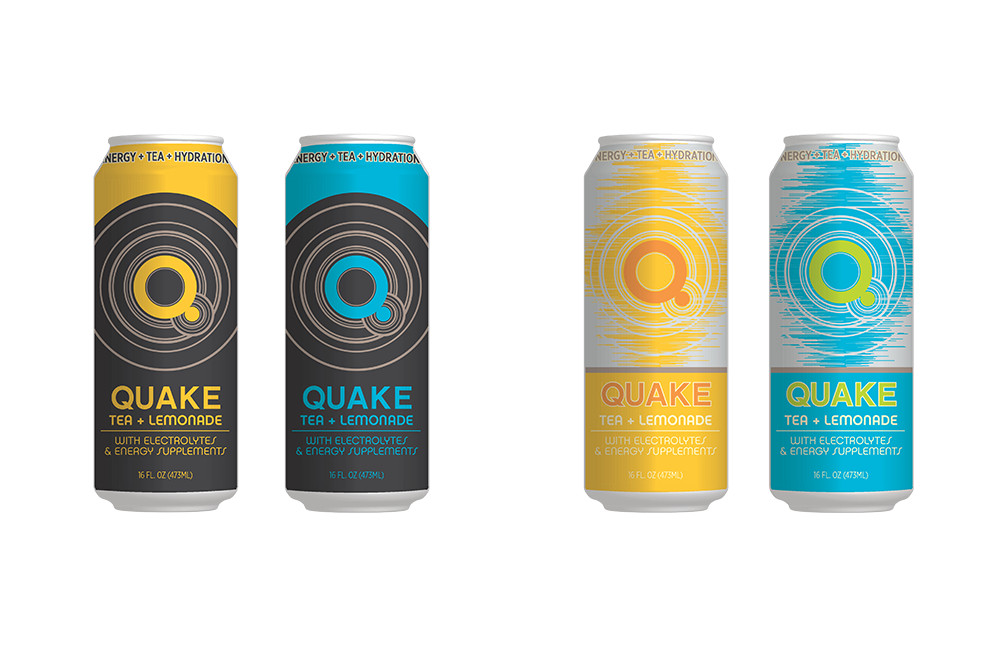 These next layouts were client revisions. We moved away from the Tea + Lemonade model for a straight up energy drink. Originally, the white base was meant to marry the entire product family to a unified design. In the end it was decided to give each can more impact by developing individual background colors.